How chief data officers unlock data to drive retail growth
Explore three strategies successful chief data officers use to drive retail growth.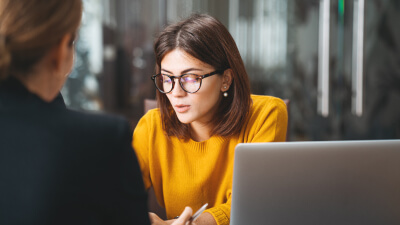 By Raghu Potini
In a world overflowing with data, this ever-growing data mountain leaves organizations searching for the best way to unleash the power of their information. Enter the chief data officer (CDO), who has emerged to meet this towering challenge and propel their organizations to success.
In the retail landscape, CDOs are focused on using data for revenue generation. But their responsibilities soar even higher, including using analytics and AI to foster data-driven decision-making and business growth.
We have noticed three key strategies for success among the CDOs at retail organizations that have triumphed in unlocking the full power of data:
// strategy 1
Fueling revenue growth with data
In the dynamic world of retail, CDOs are entrusted with making sense of vast amounts of data and using it to propel their organizations toward revenue growth. This involves discovering fresh revenue streams, fine-tuning business operations, and crafting compelling marketing stories. Data can also illuminate the mysteries of customer behavior, pinpoint ideal audiences, and shape tailored customer experiences.
In the search for new revenue streams, CDOs can use data to uncover untapped customer segments, breathe life into innovative products and services, and venture into promising markets. CDOs make smart use of data when they unearth hidden inefficiencies, slash unnecessary costs, and elevate operational efficiency.
A CDO can take the potential of data even further with data monetization. They can trade data with third-party vendors, conjuring subscription-based data services or turning data into advertising gold. By monetizing data, CDOs create new revenue streams to fuel growth.
// Strategy 2
Unleashing the power of data analytics and AI
In the retail industry, CDOs looking to propel their businesses forward must use data for analytics, and AI can help take these analytics and insights even further. With the power of analytics, CDOs can transform raw data into insights and stories. These narratives help stakeholders across the organization identify patterns, trends, and anomalies, ultimately leading to confident decision-making.
// Strategy 3
Cultivating a data-driven decision-making mindset
CDOs stand as guardians of data, ensuring that it is not only abundant but also accessible and understandable across their organizations. By democratizing data and fostering collaboration, CDOs empower every stakeholder with insights for better business decisions.
But the responsibility of a CDO doesn't end there. They must ensure that the data guiding their organizations is accurate, timely, and relevant. By establishing data governance policies that uphold data quality, CDOs keep their data up-to-date and ensure it adheres to regulations and industry standards.
Use data to drive retail success
Need a strategic partner to help you navigate the ever-evolving landscape of data, analytics, and AI? Contact Egen today, to start creating new possibilities.
◼